KOS
KOS is the Italian leader in long-term care as measured in the number of structures and beds. Founded by CIR in 2002, the company operates mainly in nursing homes for the elderly, complex functional rehabilitation and psychiatric therapy.


Ancor block
KOS manages 137 structures in the long-term care sector (nursing homes for the elderly, functional rehabilitation and psychiatric rehabilitation) with 12,500 beds in total. It operates in Italy, predominantly in the north and central regions, and since 2019 in Germany, through the acquisition of Charleston Holding. It is also active in medical high technology, with initiatives in Italy, the UK and India, and in hospital management.
The company stands out for its high quality of service, maximum attention to patients' needs and technological innovation. Its services complement and complete the full spectrum of offers from the Italian National Health Service. KOS employs approximately 11,800 people.
CIR controls 59.5% of the company and F2i Healthcare holds the remainder.
In 2019, KOS posted revenues of € 595.2 million, EBITDA of € 141.3 million and net profit of € 30.3 million.

FINANCIAL HIGHLIGHTS

€ 595.2
M
REVENUES IN 2019
The market in which KOS operates is growing fast for structural reasons, linked to the aging of the population, longer average life spans and the greater occurrence of certain pathologies. Since its launch in 2002, CIR has always supported its growth, both at the organic level and reinforcing its role as an aggregating hub.
OUR STRATEGY

2019 pro-forma revenues by activity (Million €)
(including Charleston's revenues for the 12 months)
| | | | | |
| --- | --- | --- | --- | --- |
| Label | Valore | Unità | Dettaglio | Group |
| Functional rehabilitation | 25.5 | % | 185.1 M | Long-term care | : 84.2 % – 609.8 M |
| Homes for the elderly | 52.7 | % | 382.1 M | Long-term care |
| Psychiatric rehabilitation | 5.9 | % | 42.6 M | Long-term care |
| Oncological diagnosis and care | 10.8 | % | 78.2 M | |
| Acute care | 5.0 | % | 36.5 M | |
2019 pro-forma revenues by geographical area (Million €)
(including Charleston's revenues for the 12 months)
| | | | | |
| --- | --- | --- | --- | --- |
| Label | Valore | Unità | Raggruppamento | Bordo |
| Lombardy | 169.0 | M | | |
| Marche | 147.6 | M | | |
| Emilia-Romagna | 56.0 | M | | |
| Piemonte | 47.7 | M | | |
| Veneto | 31.0 | M | | |
| Liguria | 21.2 | M | | |
| Lazio | 21.2 | M | | |
| Toscana | 17.8 | M | | |
| Trentino-Alto Adige | 9.9 | M | | |
| Campania | 9.6 | M | | |
| Umbria | 4.0 | M | | |
| Puglia | 1.5 | M | | |
| Molise | 1.2 | M | | |
| SPAZIO | | | | |
| Germany | 156.4 | M | | |
| India | 20.7 | M | | |
| UK | 9.7 | M | | |
KOS stands out for a series of factors that make the group unique in Italy.
The area of long-term care, which represents 80% of KOS revenues, can be broken down into four branches and their four relative brands: Anni Azzurri, Santo Stefano, Neomesia and Charleston. KOS is the sector leader in Italy and continues to grow through selective acquisitions and the creation of green field structures.
In 2017, the Anni Azzurri, Santo Stefano and Neomesia brands were united in the KOS Care company, with the aim of giving all patients access to the group's experience in various sectors.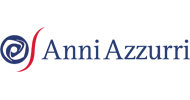 | | |
| --- | --- |
| 52 | 5,670 |
| Nursing homes for the non-self-sufficient elderly | Beds |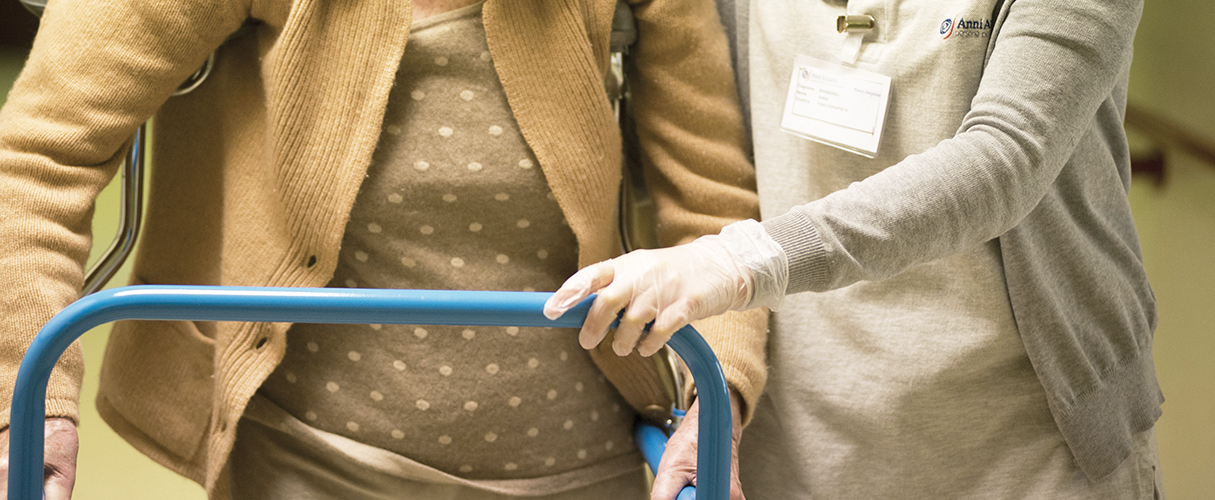 With the Anni Azzurri brand, KOS is the first private operator in Italy in homes for the elderly. In a country facing an increasingly aging population – it is estimated that a quarter of the population will be elderly in 2027 – and as the demands of daily life do not always allow families to care for their relatives, the demand for dedicated structures is exponential. KOS homes – mainly located in northern and central Italy – represent an excellent answer to ever more complex challenges, allowing also for the acceptance of patients suffering from dementia and other complex degenerative pathologies.
The company is evaluating the opportunity of further growth, particularly in Southern Italy.
FIND OUT MORE ABOUT ANNI AZZURRI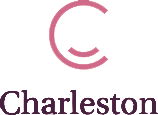 | | |
| --- | --- |
| 48 | 4,119 |
| Nursing homes for the non-self-sufficient elderly | Beds |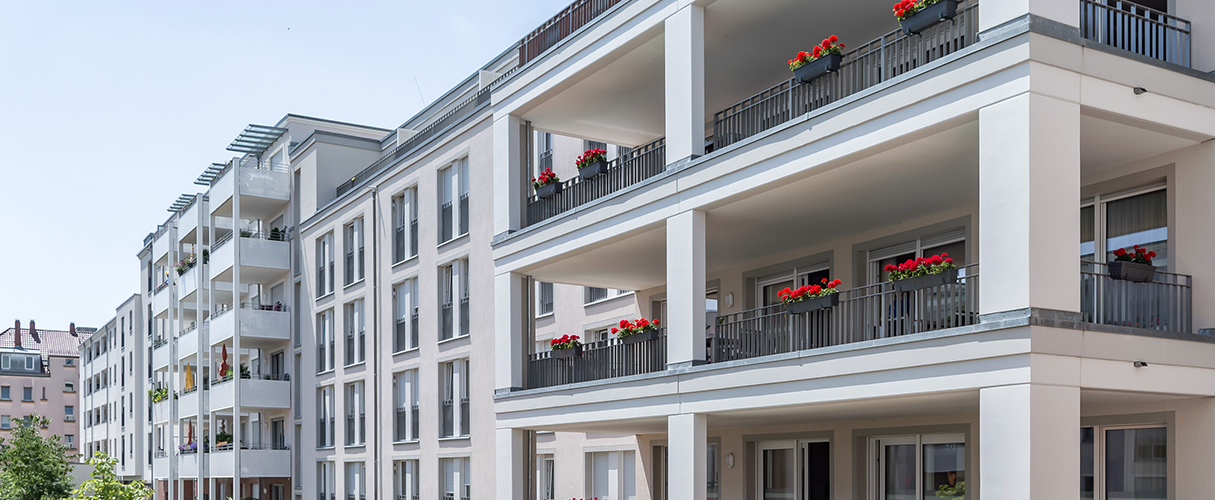 KOS has operated in Germany since November 2019 through the Charleston group, which provides residential services to the elderly who are not self-sufficient and ancillary services to elderly patients with high levels of disability. With 48 nursing homes for the elderly, Charleston is one of the top ten German operators in the country's western region and is a group structured for further growth in the German market. The country has approximately 880,000 residential beds, with around 40% managed by private operators. Germany is one of Europe's key markets which, thanks to demographic factors and the solidity of its financial system, also offers interesting prospects in terms of stability and growth.
FIND OUT MORE ABOUT CHARLESTON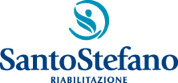 16
25
1,607
Rehabilitation
centers
Outpatient rehabilitation and diagnostic centers
Beds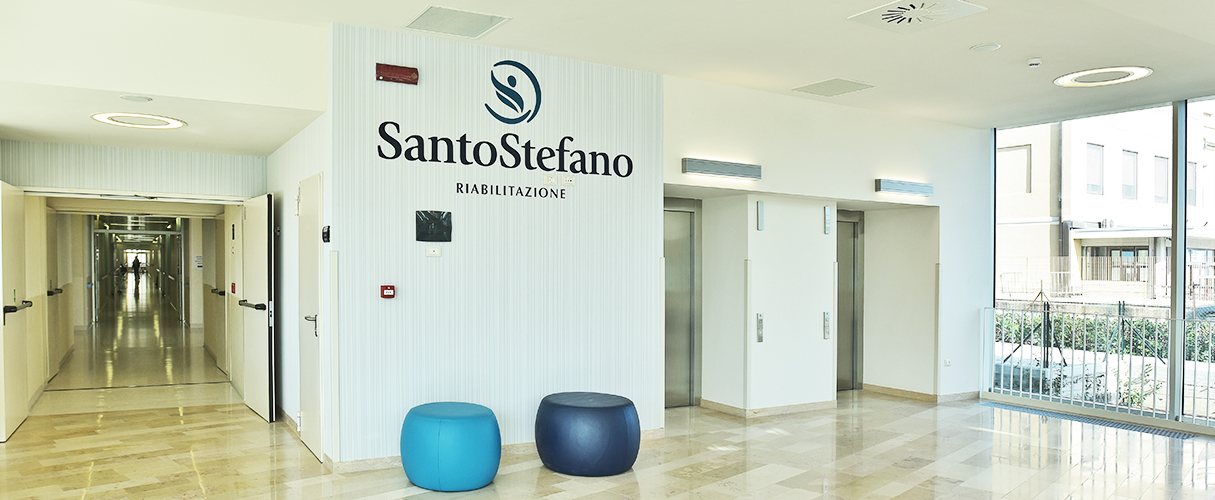 With the Santo Stefano brand, KOS is one of the main operators in the management of structures for complex functional rehabilitation and the treatment of serious cerebral injury (for example, post coma or stroke), neurological pathologies, muscular and skeletal pathologies from trauma or chronic-degenerative. Santo Stefano stands at the sector's cutting edge, with specialized structures for certain neuro-degenerative pathologies (multiple sclerosis, ALS, Parkinson's disease).
KOS is evaluating the opportunity of further development in this field, also across other major European countries.
FIND OUT MORE ABOUT SANTO STEFANO

InTeRLab, Santo Stefano's laboratory for technological innovation
InTeRLab (Santo Stefano Innovative Technologies in Rehabilitation Lab) is a laboratory and applied research center which coordinates all processes of technological innovation for rehabilitation activities.
In rehabilitation processes, there is, in fact, an ever wider use of advanced technologies, particularly robotics and virtual reality. The most innovative machinery, entrusted to suitably trained professionals, enable faster and more effective functional recovery. InTeRLab connects all the locations of the Santo Stafano group and constitutes a centralized system for the definition of protocols, data analysis, personnel training and the introduction of equipment into everyday clinical practice.
Robotics at the service of rehabilitation
Robotics and virtual reality represent advanced solutions that are fundamental in the context of rehabilitation. Using the most advanced machinery results in a 10-15% improvement in the outcomes of treatments after strokes, cerebral hemorrhage or cranial trauma.
Robotics is not a prosthesis: it enables and stimulates neuron regeneration, supporting therapists' rehabilitation abilities.
The new technologies permit a more effective personalization of treatments thanks to the precise registration of a patient's parameters during visits.
The bionic exoskeleton ESKO, produced by the Californian company Bionics, is among the more surprising innovations in use at Santo Stefano. It allows people with motor deficiencies in the lower limbs to achieve an erect posture and to walk. It is, in fact, a robot worn over clothing and activated through balancing the body.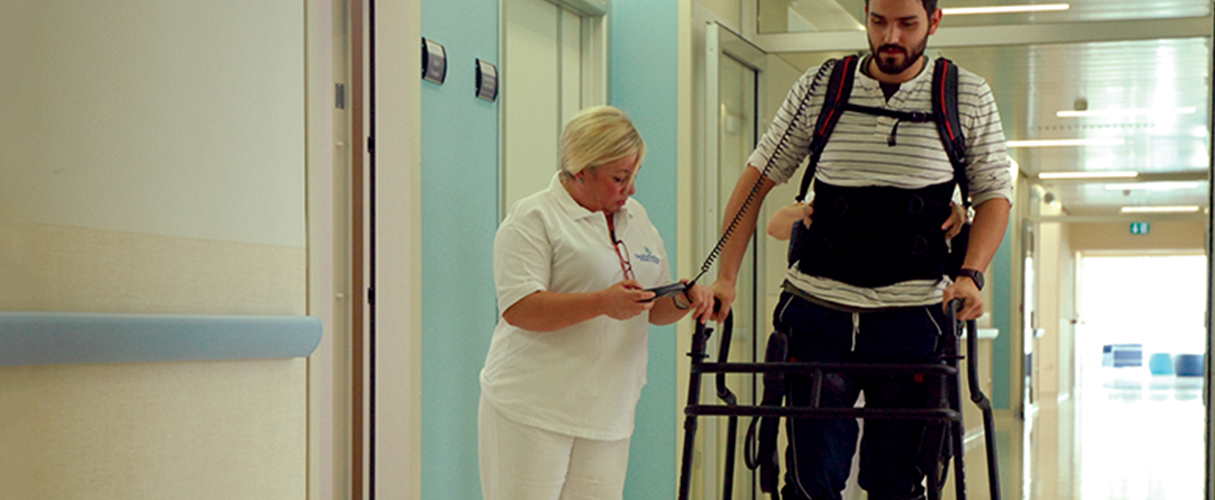 Home automation and remote monitoring
The Santo Stefano institute, located at Porta Potenza Picena in the Marche region, has created an "automated home" with advanced technological systems. The home was conceived to house three patients with serious disabilities, who have always lived in the institute, but who today are able to lead independent lives.
While it was being built, suggestions were taken from the three guests who now live autonomously in their "smart home", an experimental semi-residential way of living at home.
Santo Stefano also specializes in assistance to patients in persistent vegetative states and with serious respiratory deficiencies through sophisticated systems of remote monitoring.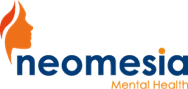 7
10
3
Specialized
clinis
Therapeutic rehabilitation
Psychiatric
communities
Therapeutic rehabilitation communities for minors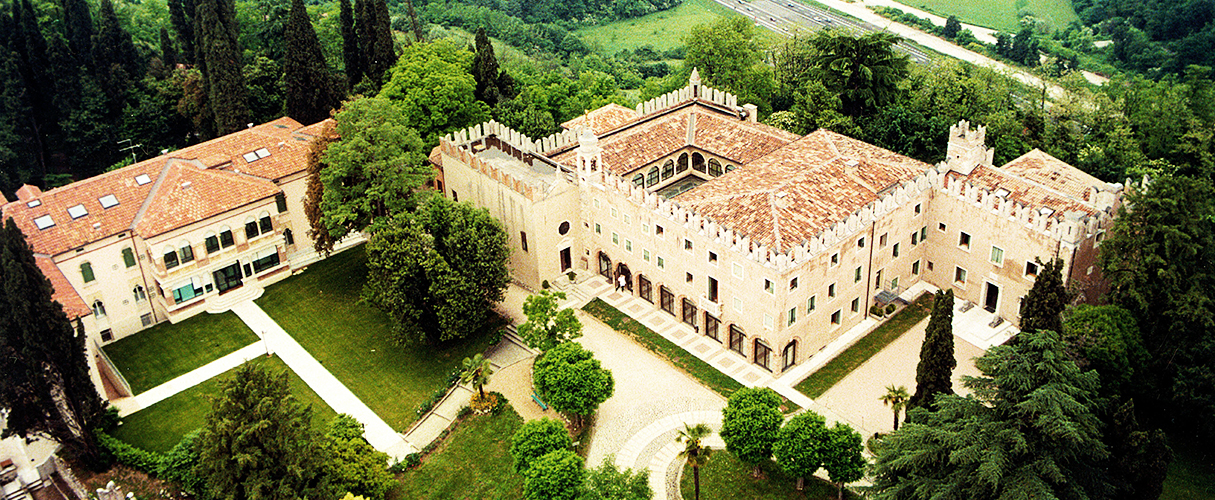 Through Neomesia, KOS is the first group in Italy to have a network of psychiatric structures on the national territory. It offers different therapeutic settings (from therapeutic communities to psychiatric clinics) to handle patients of differing ages suffering psychiatric pathologies. The KOS approach to psychiatry is biopsychosocial, which considers the person as a whole, taking into account the patient's general state of health and needs in relation to the external environment where they will return to live.
FIND OUT MORE ABOUT NEOMESIA

Treatment of eating disorders
Eating disorders are complex pathologies deriving from a multiplicity of factors, some still not identified. The treatment of these pathologies at Neomesia is based on the definition of a rehabilitation project aimed at nutritional-physiological recovery, through the restoration of correct eating habits, and interventions of psychiatric rehabilitation that enable recovery from the social point of view.
The therapeutic courses have as their goal, in the first place, the normalization of eating behavior to reach and maintain a condition of normal weight, restoring normal sensations of hunger and satiety. In the second place, they aim to deal with cognitive dietary restrictions, correcting the psychosocial complications of malnutrition.
Diagnostics and oncological treatments

| | |
| --- | --- |
| 37 | 3,000 |
| Hospitals where Medipass is present | Number of patients undergoing diagnostic and therapeutic procedures each day |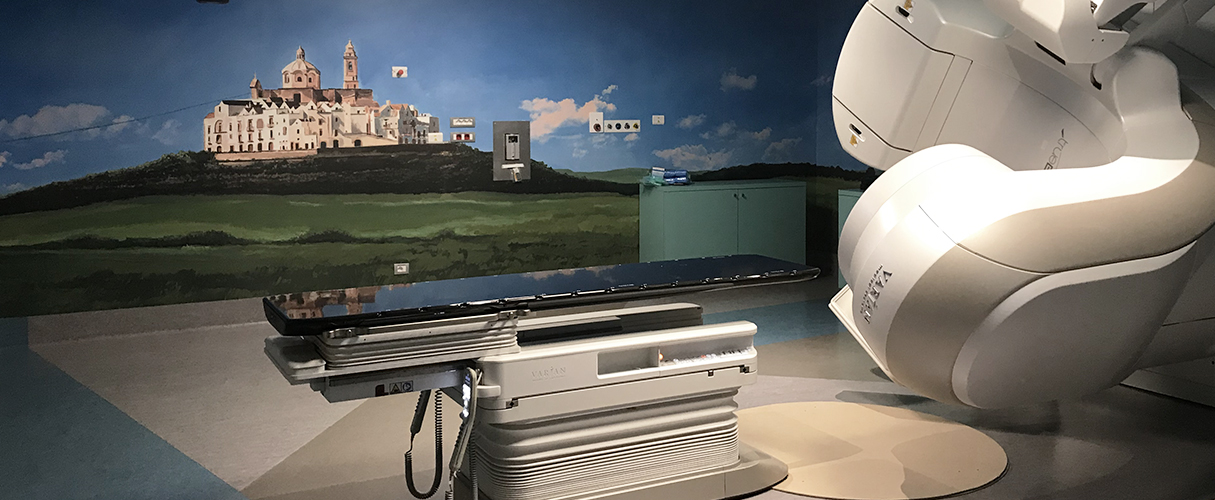 KOS, through Medipass, is present in Italy, India and the UK in the hospital high technology sector. It plans, produces and manages advanced diagnostic services by imaging and oncological diagnosis and therapy, in cooperation with public and private hospitals and healthcare structures. Medipass is active in 37 hospitals – including the "A. Gemelli" Policlinic in Rome – and manages over 1,000 medium-high technology devices.
Medipass represents 13% of KOS revenue.
FIND OUT MORE ABOUT MEDIPASS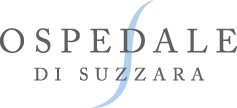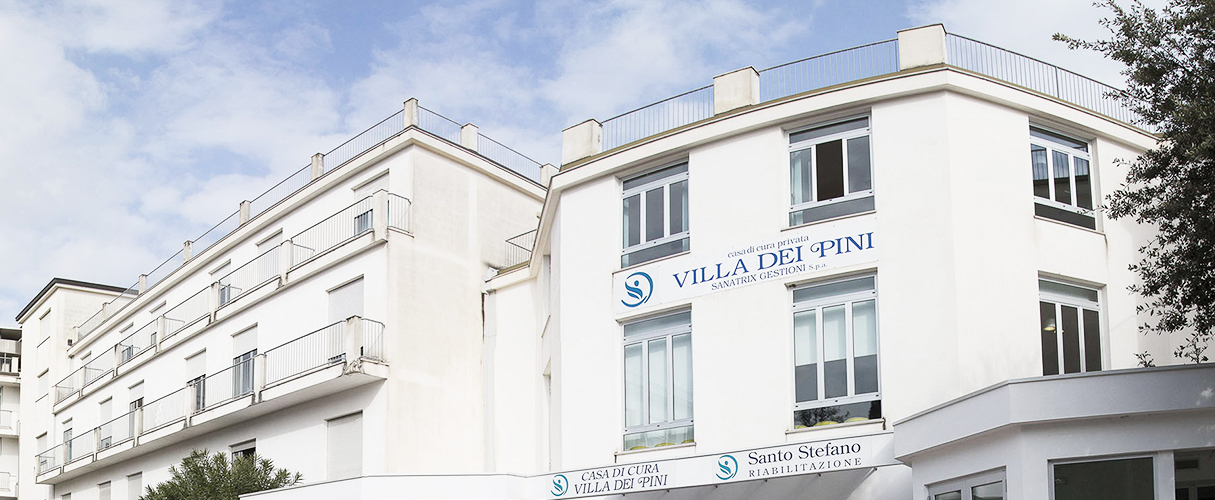 KOS is present in the acute care sector managing, under concessions from the Lombard Regional government, with the Ospedale Fratelli Montecchi di Suzzara (123 beds). This sector accounts for 7% of KOS revenues.
Within the long-term care area, KOS manages the Villa dei Pini care home (177 beds) in Civitanova Marche, specializing in acute care.
FIND OUT MORE ABOUT OSPEDALE DI SUZZARA

KOS operates mainly in Italy, in particular in 11 North and central regions: Lombardy, Piedmont, Veneto, Liguria, Trentino-Alto Adige, Tuscany, Emilia-Romagna, Marche, Umbria, Lazio and Campania. The company has for many years also embarked on a path of international development in the area of oncological treatment in the UK and India and recently in long-term care in Germany.
2019 FINANCIAL REPORT

Contacts
Address
Via Durini, 9
20121 Milano
Telephone
+39 02 671329 1
GO TO THE OFFICIAL WEBSITE link