Sogefi
Sogefi is a world leader in automotive components in three areas: suspensions, filtration, air and cooling. The group was founded in 1980 and is present in 18 countries.
Ancor block
Sogefi develops and produces components for suspensions, filters, and air & cooling systems. It has partnerships with leading car makers worldwide and operates in the original equipment and original replacement markets, and independent aftermarkets. Sogefi is committed to the ongoing search for products and technologies that will contribute to sustainable mobility. The company, controlled by CIR with a 56.6% stake, is listed in the STAR segment of the Borsa Italiana (Italian stock exchange).
The group has around 5,380 employees. In 2022, it had revenues of € 1,552.1 million, EBITDA of € 194.7 million and a net result of € 29.6 million.

Sogefi is the company in the group with the most international footprint, present in four continents with 37 production plants. The company is expanding rapidly in markets outside Europe – which accounts for 39% of revenues – particularly in North America and Asia.
To ensure its future growth, Sogefi intends to develop innovative and high technology products, consolidate leadership in certain components, and cover all geographic areas that are growing.
Cooling products offer the greatest opportunities thanks to the spread of New Energy Vehicles (NEV) that include hybrid, battery electric and combustion cell electric vehicles. The internal combustion engine, however, will still account for a substantial part of the market for some time. In this context, Sogefi is aiming for profitable growth with differentiated product strategies for all types of vehicles.

Revenues by area of activity in 2022 (Million €)
| | | | |
| --- | --- | --- | --- |
| Label | Valore | Unità | Dettaglio |
| Suspensions | 36 | % | € 556.7 M |
| Filtration | 34 | % | € 535.7 M |
| Air and cooling | 30 | % | € 464.0 M |
Revenues by geographic area in 2022 (Million €)
| | | | |
| --- | --- | --- | --- |
| Label | Valore | Unità | Dettaglio |
| Europe | 57 | % | € 890.9 M |
| North America | 22 | % | € 340.3 M |
| South America | 7 | % | € 108.0 M |
| Asia | 14 | % | € 220.1 M |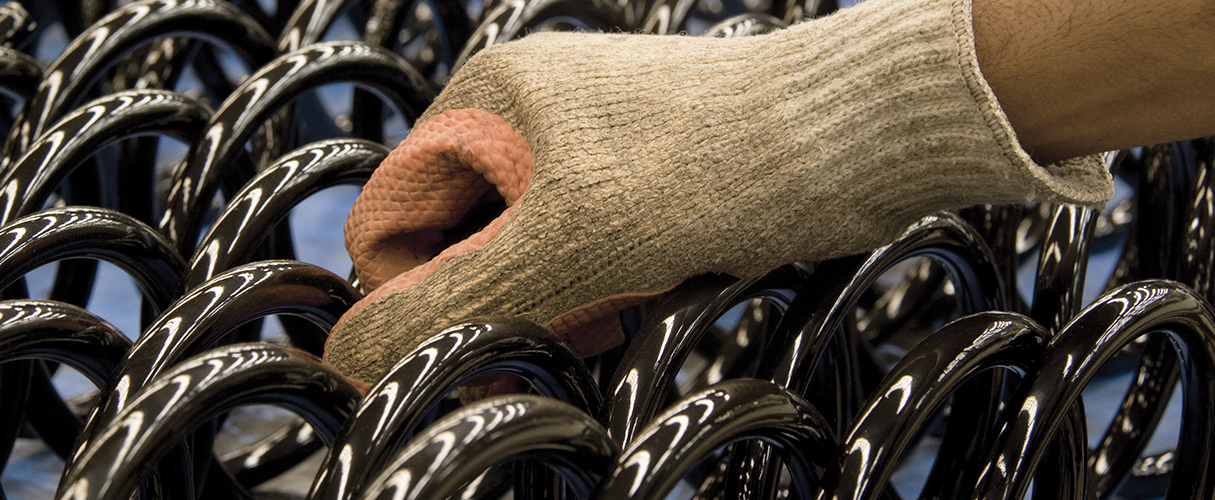 Sogefi produces coil springs, stabilizer bars, torsion bars, stabilinkers, leaf springs and track adjusters, developed in close cooperation with the carmakers, for cars, light and heavy commercial vehicles, earth-moving machines and railway rolling stock. Sogefi is the second producer in Europe in the stabilizer bar segment.
Sogefi also produces precision springs, which are used in a diversity of industrial sectors (automotive, electric solutions, lighting, trains, constructions).
The Suspension Business Unit, which is the least exposed to sector trends, has 20 plants in 12 countries.
Filtration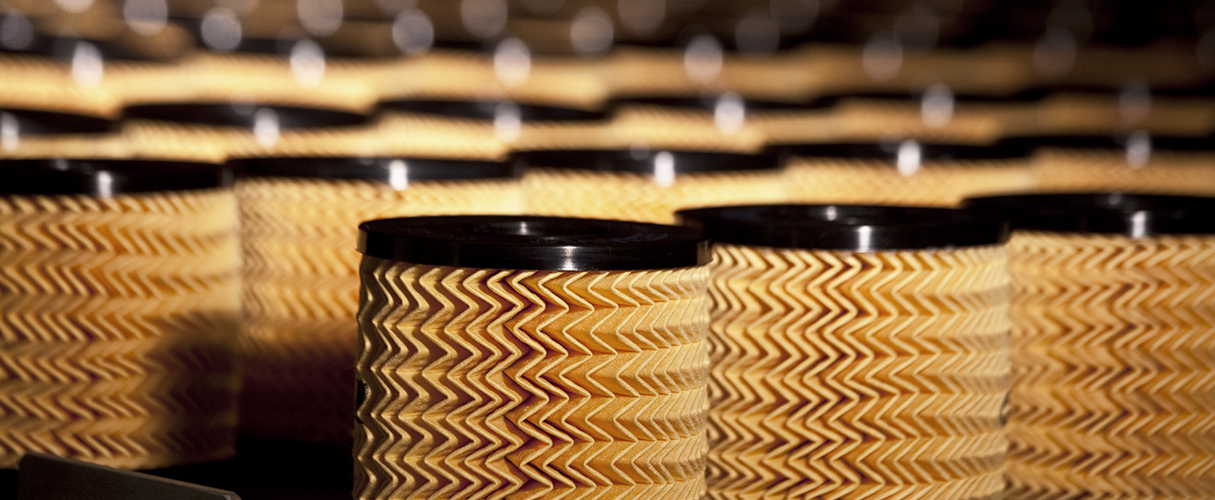 Sogefi produces a complete range of filters (oil, petrol, diesel fuel, engine air and cabin air) for original equipment, replacement for original suppliers, and for the independent Aftermarket.

The group is the world's fourth producer of oil filters.
The Filtration Business Unit, which has 11 plants in 8 countries, is supporting the transition to electric mobility through a new product line offering air purifiers, drive filters and fuel cell filters.
The Sogefi Aftermarket serves all auto repair market channels for independent workshops at the world level, with the brands CoopersFiaam, Tecnocar, FRAM® and Purflux for light vehicles and Sogefi Pro dedicated to applications for commercial vehicles.
The Aftermarket represents 42% of the division's European sales and guarantees resilience against any eventual fluctuations of volumes in original equipment.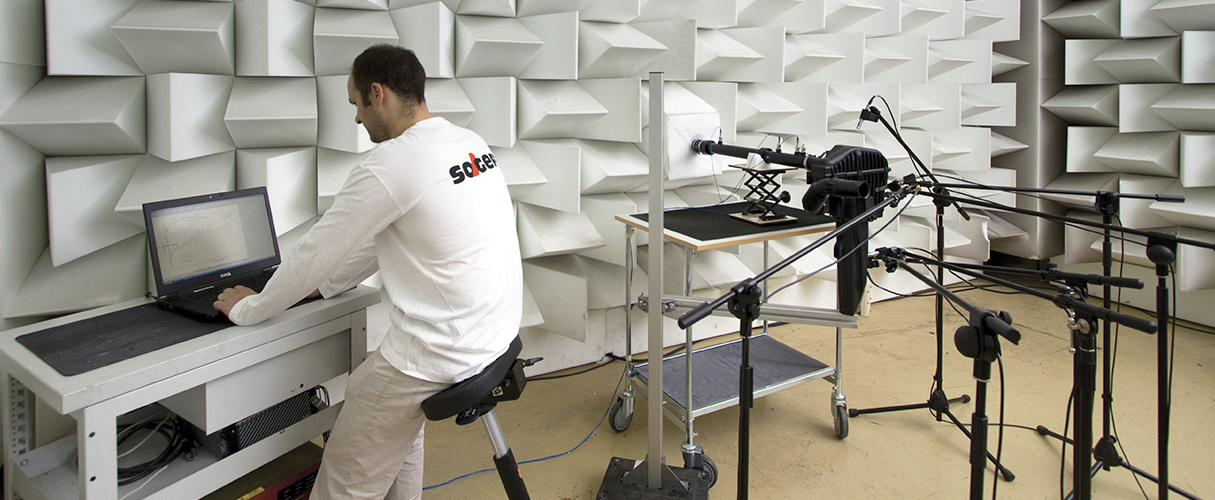 The Air and Cooling Business Unit is focused on the design and manufacture of innovative thermoplastic and high-tech components for vehicles which, replacing the metal parts typically used in the past, deliver significant benefits in terms of price, weight and CO2 emissions. These products are used above all in e-mobility.
Sogefi produces intake manifold systems, air induction systems, coolant pump modules, thermostat housing and ducts, and new solutions for thermal management.
Sogefi is the second producer in the world of intake manifold systems.
The Air and Cooling division, which has 6 plants in 5 countries, has many opportunities for growth in the electric Power Train context.
The group distinguishes itself for its great commitment to research: each year, in fact, it invests around 2% of consolidated revenues in research and development and has eight R&D centers, located in China, France (3), India (3) and the United States of America.
Researchers work toward the continuous improvement of products in terms of life cycle, effectiveness, size, weight and environmental compatibility.
In 2022, € 50.4 million were invested in the development of the new products and € 6.0 million for the start-up of the new suspensions plant in Romania.
Sogefi's industrial facilities are located in Italy, France, Germany, United Kingdom, the Netherlands, Romania, Spain, Slovenia, United States, Canada, Mexico, Brazil, Argentina, India, China and Morocco.
Contacts
Address
Via Ciovassino, 1/A
20121 Milano
GO TO THE OFFICIAL WEBSITE link